ULVAC Malaysia SDN.BHD.Leading the world with Vacuum TechnologyCompany Profile
ULVAC
Innovation Begins in a Vacuum
ULVAC is a world leader in vacuum equipment and vacuum components used in semiconductors, electronic devices, automotive parts, refrigeration and industrial parts.
We seek to achieve a dramatic advance, by further developing the ULVAC brand while pursuing the development of new technology that complements our existing technology.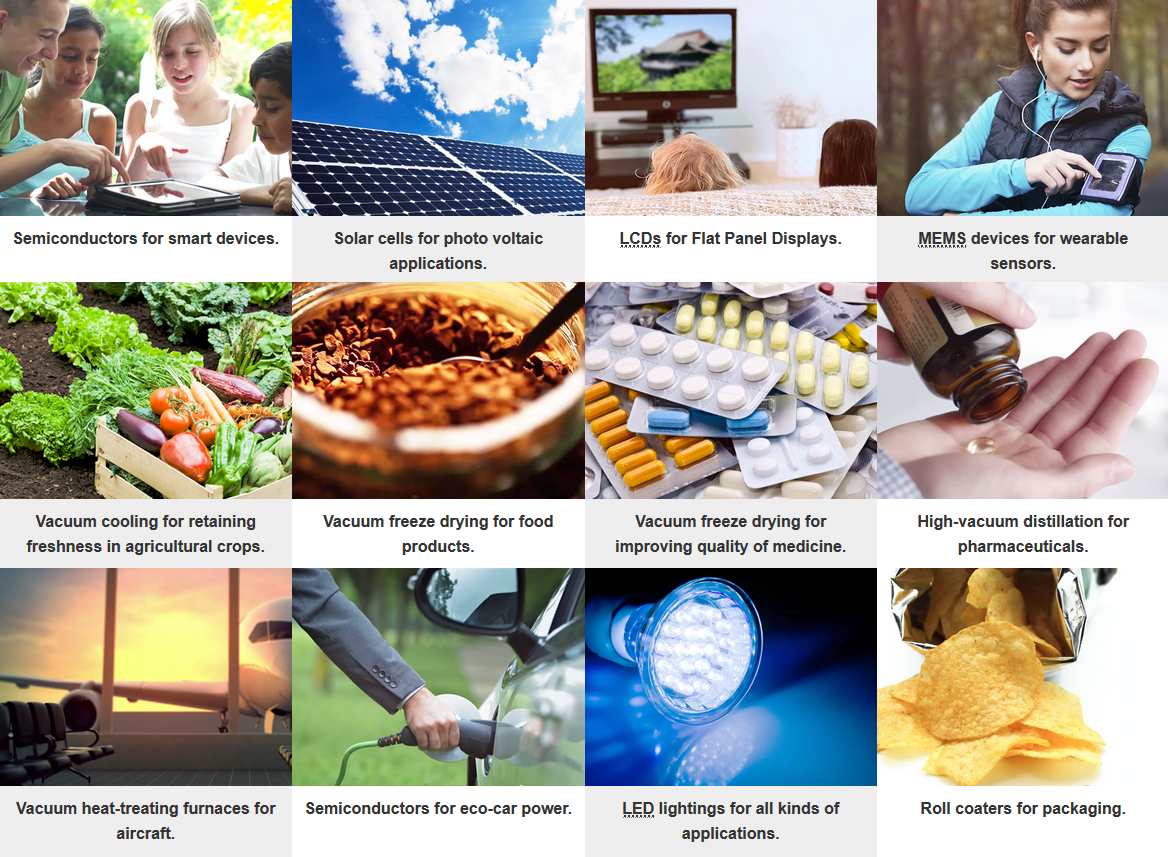 Vacuum Components
ULVAC, as a general manufacturer of vacuum equipment, also focuses energy on the development of components in order to offer a wide-range component lineup. ULVAC delivers all types of products ranging from components such as vacuum valves, flanges, and terminals, to vacuum pumps and measurement and analysis equipment.
Vacuum Equipments
ULVAC's base technology with vacuum technology at its core and related peripheral technologies have been combined through many years of R&D and improvements in manufacturing technology, enabling us now to deliver a very wide range of industrial manufacturing equipment for semiconductors, electronic parts, FPD, solar cells, and others.
Field Support Service
ULVAC does not just offer vacuum equipment. ULVAC and our group companies together offer a comprehensive range of services through "ULVAC CS Solutions" that ensure high quality customer service. From initial set-up and operation, field service, analysis, material and parts supply, to vacuum pump maintenance.
Cleaning & Surface Treatment
ULVAC's provide Cleaning and Surface Treatment solution for various application and various industries. We have good enough facilities to give the best solution to yours like chemical treatment, blasting treatment and finishing treatment.